Psychological Assessment and Differential and Personality Psychology
This division is responsible for the subjects of differential and personality psychology and psychological assessment.
Psychological Assessment
Psychological assessment serves the following primary goals: classification, explanation, and support for decision-making processes. These aims are pursued within the framework of diagnostic processes in which idiographic hypotheses regarding the specific issue at hand are formulated and examined. Our activities with regard to classification involve hypotheses aimed at potentially assigning a specific case to one or more categories within a classification system; our explanation-related activities look at hypotheses concerning possible background conditions influencing the problem expressed in the case at hand; and when we speak of supporting decision-making processes, we mean dealing with hypotheses regarding treatments appropriate in the individual case in question. In all three cases, the hypotheses that have been formulated are reviewed on the basis of diagnostic information collected using appropriate diagnostic methods.
The methods used to collect information in the field of psychological assessment include interviews and establishment of case histories, observational methods, and psychological testing. These methods, which measure attributes of personality, are based on a variety of different theoretical and methodological presuppositions (classical test theory, item response theories, criterion-oriented psychometrics), and various test design principles, which also fall within the study of psychological assessment.
Which methods and processes are used, in what way, to solve which problems, depends above all on the specific approach that is being taken as a basis for the psychological assessment activities involved. In this regard, we distinguish between different approaches, including the psychometric, behavioral, cognitive behavioral, constructivist, and systemic.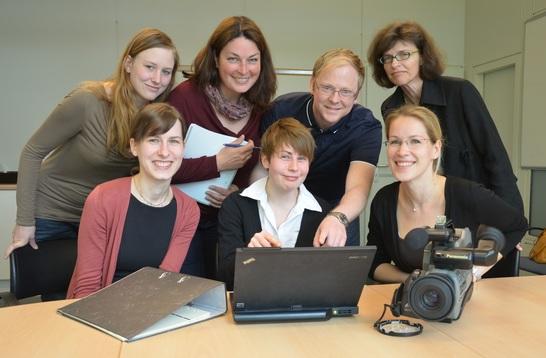 Personality Psychology
The subject of personality psychology includes personality psychology itself, in the narrower sense, and differential psychology.
In its more precise definition, personality psychology deals with describing, explaining, predicting, and, in some cases, modifying the behavior shown by individual people in specific situations. This field thus forms an important theoretical basis for the applied disciplines of psychology that address behavioral modification in specific cases.
Differential psychology deals with describing and explaining differences in the behavior demonstrated by different people in specific situations. This field examines the features of personality attributes where there are differences between individuals, the extent of these differences, and the interdependence of different personality attributes. Researchers in differential psychology trace the causes of differences between individuals and examine the extent to which these differences can be affected by training, environmental changes, medications, and other factors.
Last Update: May 16, 2013