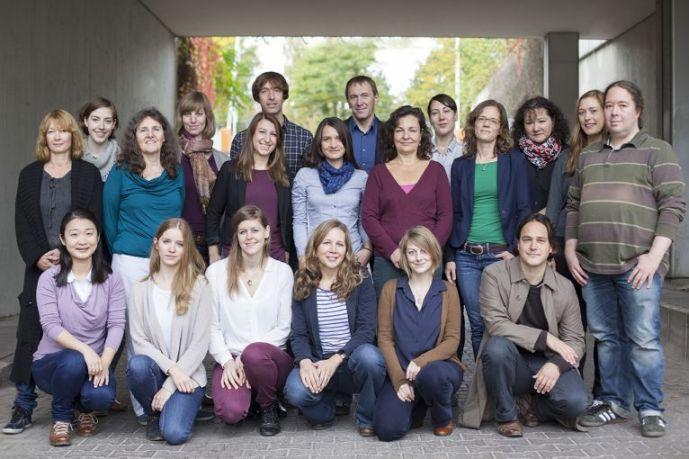 (from left to right: Judith Schmidt, Ying Zhang, Anna van Diest, Sarah Hoffmann, Verena Döring, Regina Reichardt, Gesine Heinrich, Annabell Daniel, Andreas Schieweck, Ann Kathrin Nitschke, Juliane Ludwig, Rainer Watermann, Louise Grötzebach, Johanna Hildebrandt, Susanne Bergann, Irmela Blüthmann, Andreas Rottach, Jinan Tso, Alexia Laakes, Markus Szczesny)

Welcome at the Working Group for Empirical Research in Education!
Our research activities are mainly based on these topics: family background and inequality of educational opportunity, educational decisions at the end of upper secondary school and the psychosocial development at the transition to secondary school. Furthermore, we are dedicated to the topic of research competencies in educational sciences (e.g. academic writing). As part of the affiliated Working Group "Arbeitsstelle Lehr- und Studienqualität" we examine questions of quality development of studying and teaching. There is particular emphasis in the fields of teacher training and the evaluation of teaching and learning. Our main focus in the field of teaching lies in the training of research methods for BA (Mono-Bachelor) Erziehungswissenschaft: Bildungs- und Erziehungswissenschaft and MA Bildungswissenschfaft.