M.A. Zola Kappauf
Research Fellow
Reallabor RuhrFutur
Address
Arbeitsbereich Bildungsforschung und soziale Systeme
Habelschwerdter Allee 45
Room JK 24/135
14195 Berlin
Office hours
To arrange a consultation please write to:
Zola Kappauf is research associate at the Department of Educational Research and Social Systems. She is employed within the project "Reallabor RuhrFutur" and is working on her dissertation in this context.
She studied Educational Sciences (M.A.) at the Philipps Universität Marburg and the Freie Universität Berlin. During her studies she specialized on qualitative research methods. For her research projects she focused on the Grounded Theory and the documentary interview analysis. Among them a survey on the significance and the conceptual differentiation of desires for students and a project on the relation of historicity of a person with one's desires.
"Reallabor RuhrFutur", reference: A 16015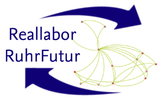 *Kappauf, Zola & Kolleck, Nina (2018): Vertrauen im Bildungsverbund: Skizze einer Theorie zu Dimensionen interpersonalen Vertrauens, in: Zeitschrift für Erziehungswissenschaft, 21(5), S. 1045-1062, DOI: 10.1007/s11618-018-0812-4
Kolleck, Nina & Kappauf, Zola (2018). Möglichkeiten und Herausforderungen von Bildungslandschaften im Kontext von Neuzuwanderung. Eine Analyse der multiprofessionellen Arbeitszusammenhänge in Netzwerken. In N. Dewitz, H. Terhart & M. Massumi (Hrsg.), Neuzuwanderung und Bildung. Eine interdisziplinäre Perspektive auf Übergänge in das deutsche Bildungssystem (1. Auflage, S. 359-375). Weinheim, Bergstr: Beltz Juventa.
*Kappauf, Zola, Kolleck, Nina (2018) Macht und Partizipation in einem multiprofessionellen Bildungsverbund, in: DDS - Die Deutsche Schule Zeitschrift für Erziehungswissenschaft Bildungspolitik und pädagogische Praxis, 110(3), S.199-212, https://doi.org/10.31244/dds.2018.02i
Kappauf, Zola (2017). Vom Wunsch und den Wünschenden. Eine qualitative Interviewstudie zu Wunschorientierungen. In G. de Haan (Hrsg.), iF-Schriftenreihe (01/17). Berlin: Institut für Erziehungswissenschaftliche Zukunftsforschung. Zugriff am 26.04.2017. Verfügbar unter http://edocs.fu-berlin.de/docs/servlets/MCRFileNodeServlet/FUDOCS_derivate_000000008100/1701_iF-Schriftenreihe_Vom_Wunsch_und_den_Wxnschenden_Kappauf.pdf
Kappauf, Zola, Rieck, Angelika, Kolleck, Nina, de Haan, Gerhard, Schuster, Johannes & Dabisch, Vito (2016): RuhrFutur im Blick der Wissenschaft. Erkenntnisse und Empfehlungen aus der Begleitforschung einer Bildungslandschaft. Berlin (iF-Schriftenreihe 4/16)
Lectures and Conference presentations
Kappauf, Z. & Kolleck, N. (2017). Governance im Bildungsverbund. Eine Fallstudie. AEPF/KBBB 2017, Tübungen. Zugriff am 04.10.2017. Verfügbar unter https://aepf2017.de/data/ProgrammAEPF.pdf
Kappauf, Z. & Kolleck, N. (2017). Trust in an Education Network. Theoretical Dimensions of Interpersonal Trust. EUSN 2017, Mainz. Zugriff am 04.10.2017. Verfügbar unter https://converia.uni-mainz.de/frontend/index.php?page_id=1539&v=List&do=0&day=113#
Rieck, Angelika & Kappauf, Zola (2016). Mitwirkung in einem regionalen Bildungsverbund. Beweggründe und (Ziel-)Identifikation. KBBB-Herbsttagung, 28.-29. September, Paderborn. Zugriff am 16.12.2016. Verfügbar unter http://www.uni-paderborn.de/veranstaltungen/kbbb2016/