Since more than 50 years, an armed conflict between Guerilla, paramilitary units, and the state military rules over Colombia. It is estimated that around a third of the population suffers from human rights abuses such as torture, abduction, and massacres within the scope of the conflict. More than 10% of the population (6 million) were displaced from their country.
The Colombian state introduced measures to process the past crimes within the civil population, such as the law for justice and peace (Ley de Justicia y Paz) passed in 2005 and the law for the victims (Ley de Victimas) passed in 2011. The goal of the measures is both to gain financial justice for the victims regarding compensations and to support moral justice and reconciliation processes between victims and former perpetrators.
Study
---
In 2012, a first project with internally displaced persons in Colombia was conducted in cooperation with the Behandlungszentrum für Folteropfer (bzfo) and the Colombian human rights organization Tierra y Vida. For this purpose, 454 affected people were asked about the mental effects of the displacement in the course of the armed conflict between September and December 2012. Moreover, the team questioned the affected people about the personal willingness for reconciliation towards the armed groups and their attitude regarding Colombia's current reparation measures.
Cooperation Partners

---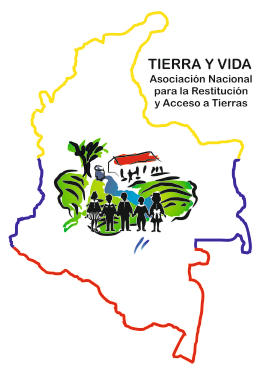 Promotion
---

Contact
---
Reports
---
Spanish

Lo que cuentas las víctimas: experiencias y opiniones de los desplazados en Colombia referentes al conflicto armado y al proceso de raparación.
English
What the victims tell: attitudes and experiences of internally displaced persons within the context of the armed conflict and the reparation process in Colombia.