Ilajnafsy – Online Therapy in Arabic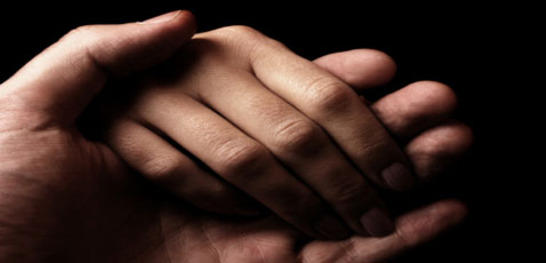 Since several decades, the Middle East and parts of North Africa are repeatedly shaken by political riots and violent conflicts. The enduring war and violence experiences influence the physical and mental health of the population in the long term. High prevalence rates are reported especially for depressive symptoms and posttraumatic stress disorders.
Simultaneously, the medical and therapeutic care in these regions is insufficient. The access to psychotherapeutic and medical treatment is limited to inexistent, so that many affected people cannot make use of the needed psychological support. However, by the increasing spread of the Internet in the Arabic-speaking region new possibilities in the humanitarian care arise, especially in the psychotherapeutic context. Internet provides the opportunity to ensure on-site psychological support, without the therapist and the patient being at the same place necessarily.
In the course of the therapy project Ilajnafsy, randomized control studies are conducted to examine the effectiveness and the acceptance of Internet based writing therapy for traumatized patients with depressive symptoms in the Arabic-speaking regions. The Internet based writing therapies rely on cognitive-behavioral principles (e.g., exposition, cognitive reframing) that proved themselves in the classic psychotherapy and that are broadly used. The contact between patient and therapist in Ilajnafsy only takes place via Internet.
Please find more detailed information about the therapies and the opportunities to participate here. 

Cooperation Partners

---

Promotion
---
 

Further Literature

---
Lange, A., Van De Ven, J.-P., & Schrieken, B. (2003). Interapy: treatment of post-traumatic stress via the internet. Cognitive behaviour therapy, 32(3), 110-124. 

Wagner, B., Brand, J., Schulz, W., & Knaevelsrud, C. (2012). Online Working Alliance Predicts Treatment Outcome for Posttraumatic Stress Symptoms in Arab War-Traumatized Patients. Depression and anxiety, 29(7), 646-651. doi:10.1002/da.21962

Knaevelsrud, C., Brand, J., Lange, A., Ruwaard, J., & Wagner, B. (2015). Web-Based Psychotherapy for Posttraumatic Stress Disorder in War-Traumatized Arab Patients: Randomized Controlled Trial. Journal of medical Internet research, 17(3).
Contact
---